Tax Incentives For Completing Home Energy Efficiency Projects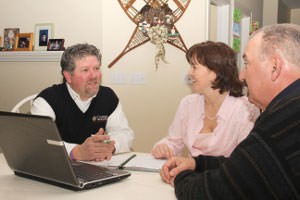 It's almost April, and tax season is in full swing. If you installed a new HVAC system or insulation in 2015, you may still be eligible for tax credits – don't miss out!
There are two main federal tax incentives that might apply for you: one for energy efficiency and one for renewable energy. Congress recently reinstated the Residential Energy Efficiency Tax Credit, which had previously expired, and also made it retroactive, so projects you completed in 2015 will still count. The government also extended the Residential Renewable Energy Tax Credit to help you save on solar energy systems.
As a part of the Residential Energy Efficiency Tax Credit, you can save 10% of up to $500 on a wide variety of energy-efficient HVAC systems and other energy-saving improvements, including central air conditioning, gas, propane, or oil furnaces or boilers, insulation upgrades, water heaters, windows and doors, and more. This tax credit expires at the end of 2016, so if you haven't already updated any of these features, make sure to do so before the year is over!
The Residential Renewable Energy Tax Credit offers a heftier discount for solar energy systems, small wind turbines, and geothermal heat pumps. You'll earn 30% of the cost back with no limit on the amount. This credit will be available through 2019, at which point the percentage you can earn back will decrease until the entire program expires at the end of 2021. The renewable energy credit also offers 30% back on installing residential fuel cells until the end of this year.
If you've had any of this work done already in 2015, be sure to bring it up with your accountant when you file for taxes this year. And if you've just been thinking about making energy-efficient upgrades, be sure to start sooner rather than later to earn the most money back on your investment! Not only will these tax credits give you a nice reward for getting through tax mayhem, but your new heating system, air conditioning system, or improved insulation will continually save you money on your energy bills and keep you more comfortable at home for years to come.
To read more about the finer details of these incentives, visit the ENERGY STAR website.